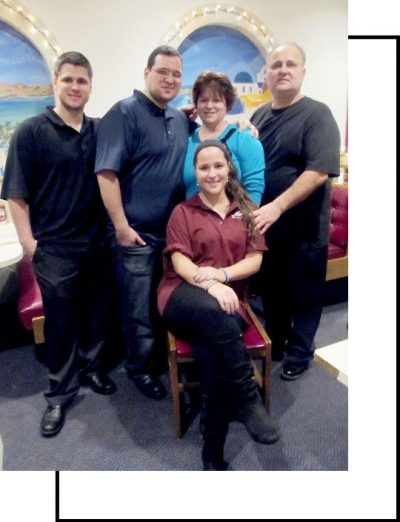 Milano's Family Restaurant has been proudly serving the Northern Virginia area since 1980, bringing you the best in Greek, Italian & American cuisine.
Jimmy & Cathy Goranitis immigrated from Krokees, Greece in 1976 with a dream of making a better life for themselves. Through hard work and determination, they were able to achieve it with the opening of Milano's in 1980. Milanos started off as a small restaurant and grew with popularity in the early 1990s from 64 seats to 180 seats, more than doubling its size. Upon expanding the restaurant, Jimmy broadened the menu to better adapt to customer preferences and added more salads, pizzas, subs, Greek and Italian dinners, offering more variety. Over the years, Jimmy & Cathy's children have taken a more active role in helping run the restaurant, truly making it a family endeavor.
All this is possible due to our amazing staff and customers. We express our gratitude for making Milano's a success. Sharing a meal with our customers bring us great joy, as they have become a part of our family.